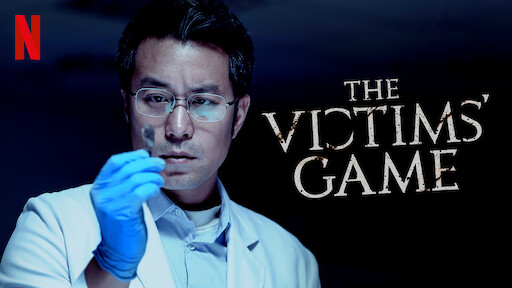 At first glance, The Victims' Game seems like an ordinary crime drama with the only difference being that the main character is a forensic detective with Asperger's. Yet, with only 8 episodes, the drama manages to pack in more than the usual cat-and-mouse game and dives deep into a topic that is both painful and controversial: suicide. Also, I find both the English and Mandarin title interesting and quite apt (the Mandarin title translates to "who is the victim?) Indeed, who is the victim?
The drama follows forensic investigator Fang Yi Ren (Joseph Chang!!) who finds out that his estranged daughter (Li Mu) is involved in a series of gruesome serial murders.
I'm a huge fan of a well-made crime thriller and being in a K-drama slump (there's such thing as too much of a good thing) I was eagerly looking for something that's…well…not in Korean. And when you have a promising crime thriller with an interesting premise and Joseph Chang as the lead, it's as if the drama gods hath bestow me with a way out of my slump (I'm still avoiding k-dramas for the time being).
The Victims' Game definitely gave me more than I was hoping for. Apart from its intriguing premise, a tightly-written plot that is driven by a father's desperation to find his estranged daughter and beautiful cinematography and makes you feel like you're watching one long movie, the drama explores the topic of suicide and mental illness and offers a heart-wrenching yet profound portrayal of a difficult subject.