Synopsis:
Six people come together to live in the same house as they pursue romance and their individual dreams while learning to cope with each other and find deep friendships. Inbetween scenes is a group of celebrity panelist attempting to provide sometimes funny and sometimes insightful commentaries.
Thoughts:
I have never been a fan of reality TV shows, known for their penchant to create drama and document the ugliest of people (think Bachelor In Paradise *shudders*) but Terrace House really hooked me in from the first episode. And it's great for someone like me who's a huge fan of Japan and it's culture, to be able to learn more about the culture in Japan. Opening New Doors is the latest season in the Terrace House franchise but it was the first one that I happened to chance upon – though I'm glad I did. (I'm on Aloha State at the moment and I'm already missing the group from Opening New Doors).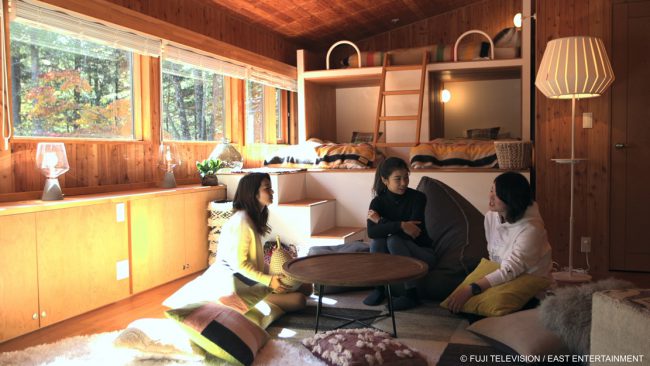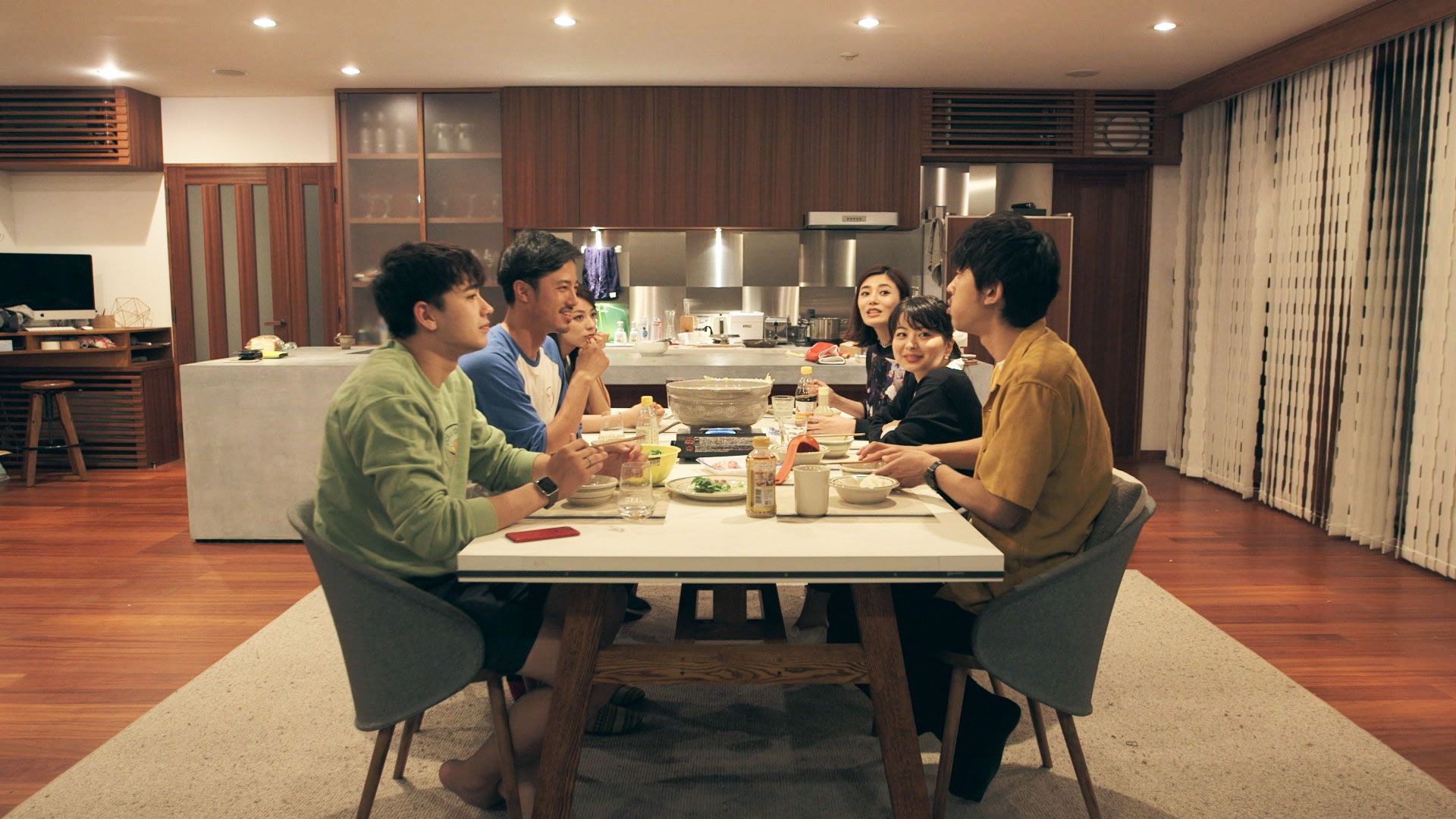 Cars and a huge, beautiful house is provided as six strangers come together to live with hopes of finding romance. What a dream. I've seen bits and pieces of Boys & Girls In The City as well as Aloha State but Opening New Doors has the best accomodation so far, which is to be expected since it is the latest season.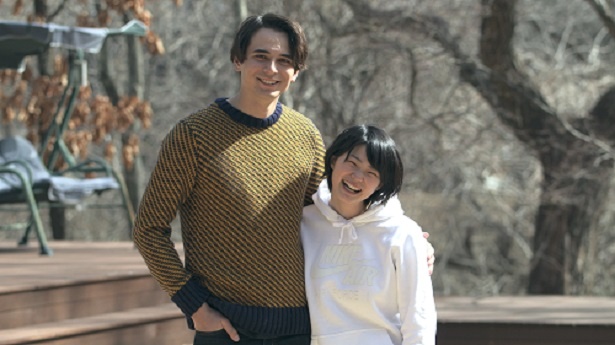 I'm pretty sure Shion and Tsubasa is everyone's favourite couple from Terrace House. They're legendary. The slow yet sweet progression of Shion quietly courting Tsubasa is the sweetest, amidst drama ensuing with Yuudai's immaturity, and the cringeworthy dates between Ami and Yuudai. Though, seeing the stuff from the other seasons, the whole thing with Yuudai and Ami, especially Yuudai, really isn't that bad. I mean, apart from Yuudai, none of the members made me want to throw a brick at them. When Shohei came in after Yuudai left, it was like a breath of fresh air and bromance fluttering in the house. If only Mizuki had stayed though. I would've really loved to see more of her.
Shion is my favourite so far from this season (second would be Taka). He's just so smooth and polite, tactful yet genuinely curious. It's almost a fairytale that two of the best people in the show would end up together. I still remembered in the first episode when he said he liked girls who are positive and cheerful that I was half-thinking Tsubasa was his type. But it still came as such a pleasant surprise when he went straight for Tsubasa right from the beginning. Not to mention Shion cooks and cleans, even referring to himself as a "part-time housewife". It did get suspicious that Shion was just TOO perfect but seeing his interactions with Yuudai kind of shows that everyone has their limits. LOL.
There were stuff that I found particularly disturbing which was also brought up by western spectators but not the Japanese spectators. One of which was when erotic model Mayu came into the picture. Everyone was hammering on and on about her boobs, and especially the panelists. And there's that coerced kiss from Shohei on Seina which the panelists, and even the housemates, looked upon with dewy eyes and gushed about it. Yui did mention that her first kiss was stolen by some guy she didn't like as well, so I'm guessing things like that are not uncommon?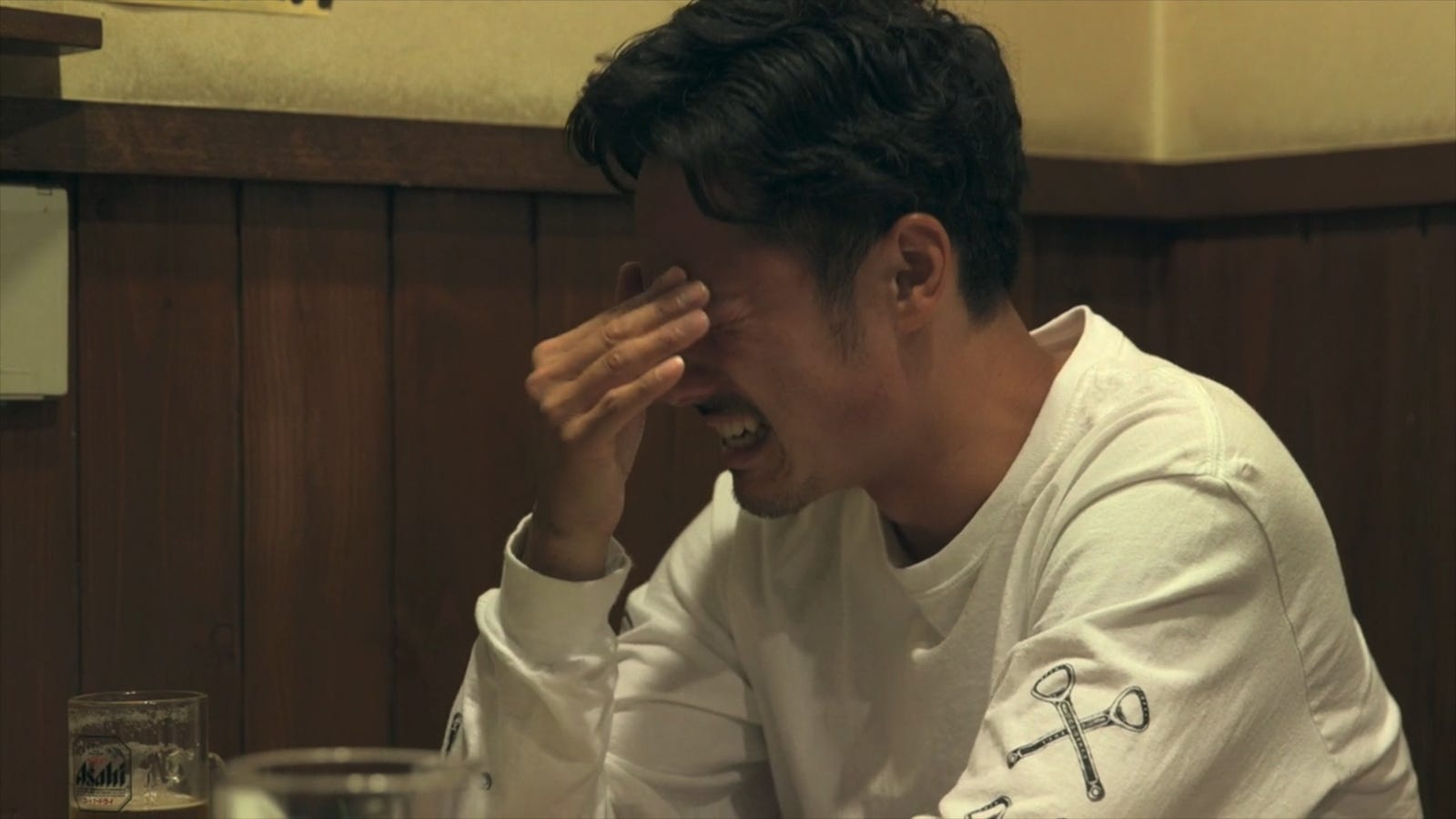 It was really refreshing to see how the members freely showed their emotions whenever someone announced they were leaving, with the men bawling their eyes out as if it were normal. And especially when Shion and Tsubasa were leaving since they were already a couple, it was heartbreaking to see the men crying as their trio will soon be broken. The bromance between Shion, Shohei and Taka was truly one of the best so far. In fact the chemistry between the first group of members (minus Yuudai) was truly one of the best. It didn't hit me how much I missed them until Taka announced that he was leaving that I truly felt the vacuum. And to be honest, I'm not exactly a fan of the latest group. Meh.